In Full Bloom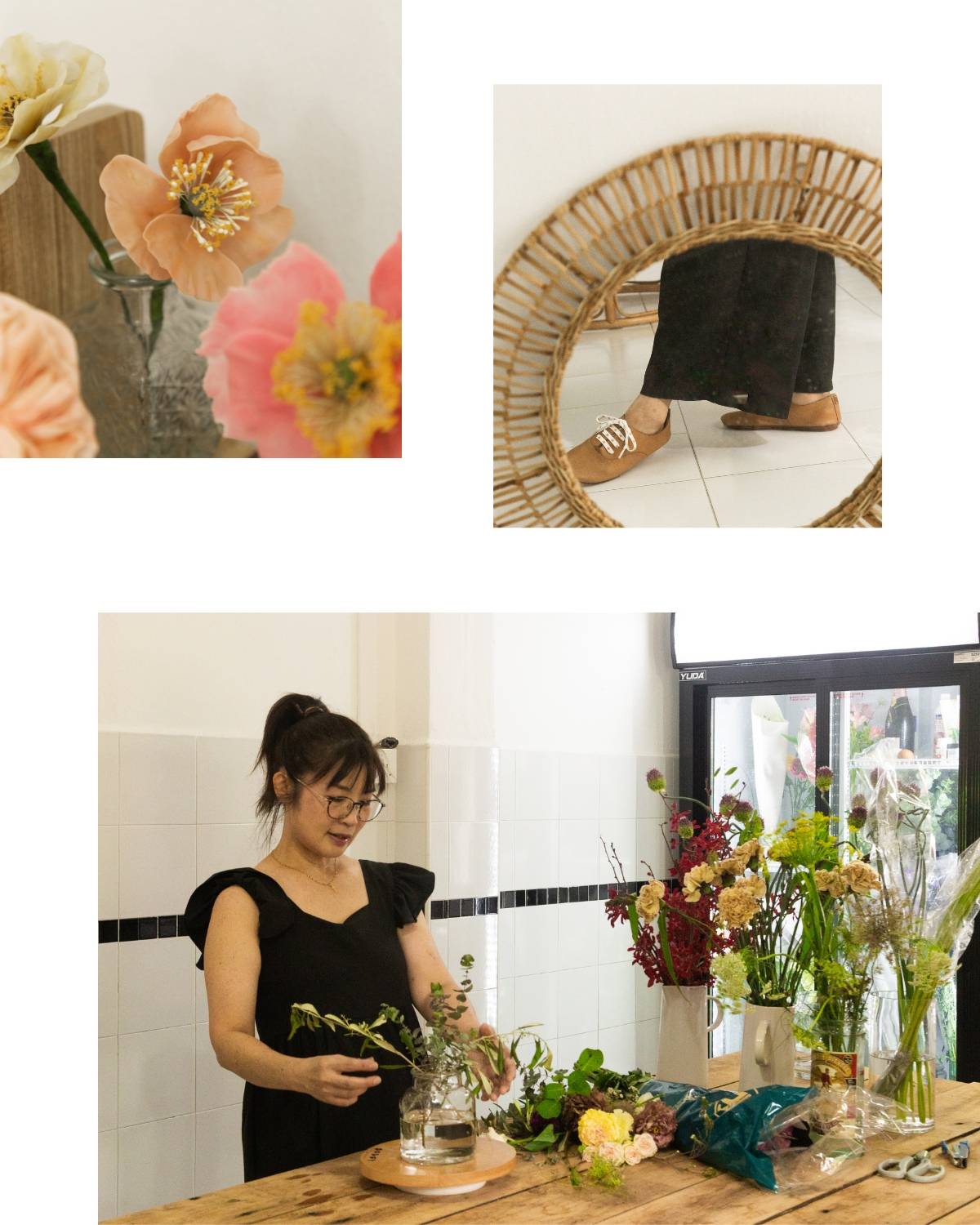 They say that every flower blooms in its own time. We had the pleasure of meeting
Sarah
, Founder of Studio Poppy and expert in all things flowers.
Join us as we explore the world of blooms and gain insight into the passion that drives Sarah's journey. Get ready to be inspired!
"I believe my bouquets have to be all-round beautiful."
Can you share more about yourself and what a typical day in your life looks like?
"I have been running my own business for over 25 years. My career began in advertising, where I spent eight years working for an agency. These days, no two days are ever the same for me. When I have activation programs or bookings from students, I set aside time for these projects.
On top of that, I also indulge in my love of gardening. I shop for flowers, condition the soil, and spend time outside, drawing inspiration from my plants for new designs. Creating content is another passion of mine, and I love sharing it with my audience. I thrive on variety and dislike routine, so having a range of tasks to keep me busy is perfect for me."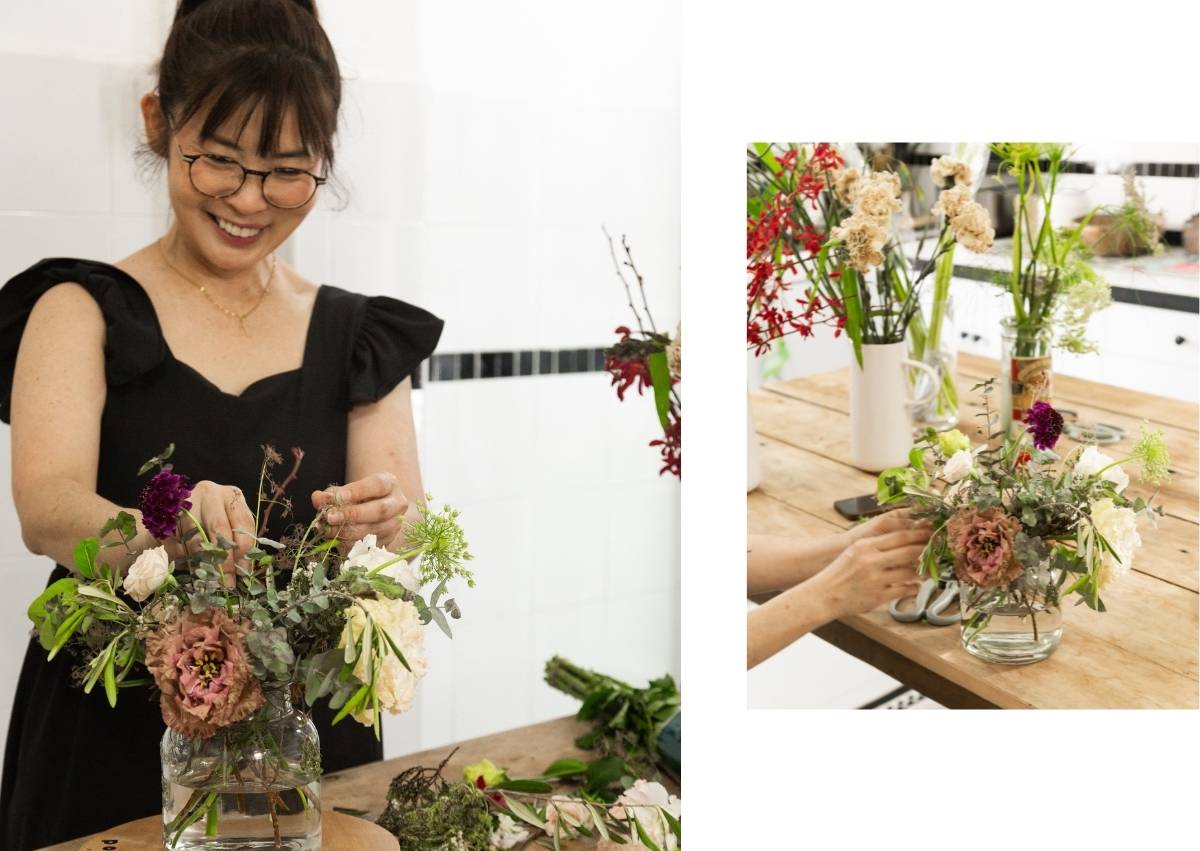 What inspired you to become a flower teacher and how did you get started?
"One rainy day, I was on my lunch break and ended up stumbling upon a flower shop for rent. Excited by the prospect of starting something new, I immediately contacted the agent and secured the space with a $3K rental check. At first, I felt anxious because I had no experience with handling flowers. To remedy this, I enrolled in a technical course, which helped me develop some basic skills. But I soon realised that true creativity comes from within, and I started to find my own voice in the market.
Over the years, the industry has expanded and evolved, and I found it gratifying to share my knowledge and experience with others. So I began teaching, which not only allowed me to give back to the community, but also helped me build a solid foundation of my own. Today, I continue to enjoy exploring new ideas and approaches, and I remain passionate about what I do."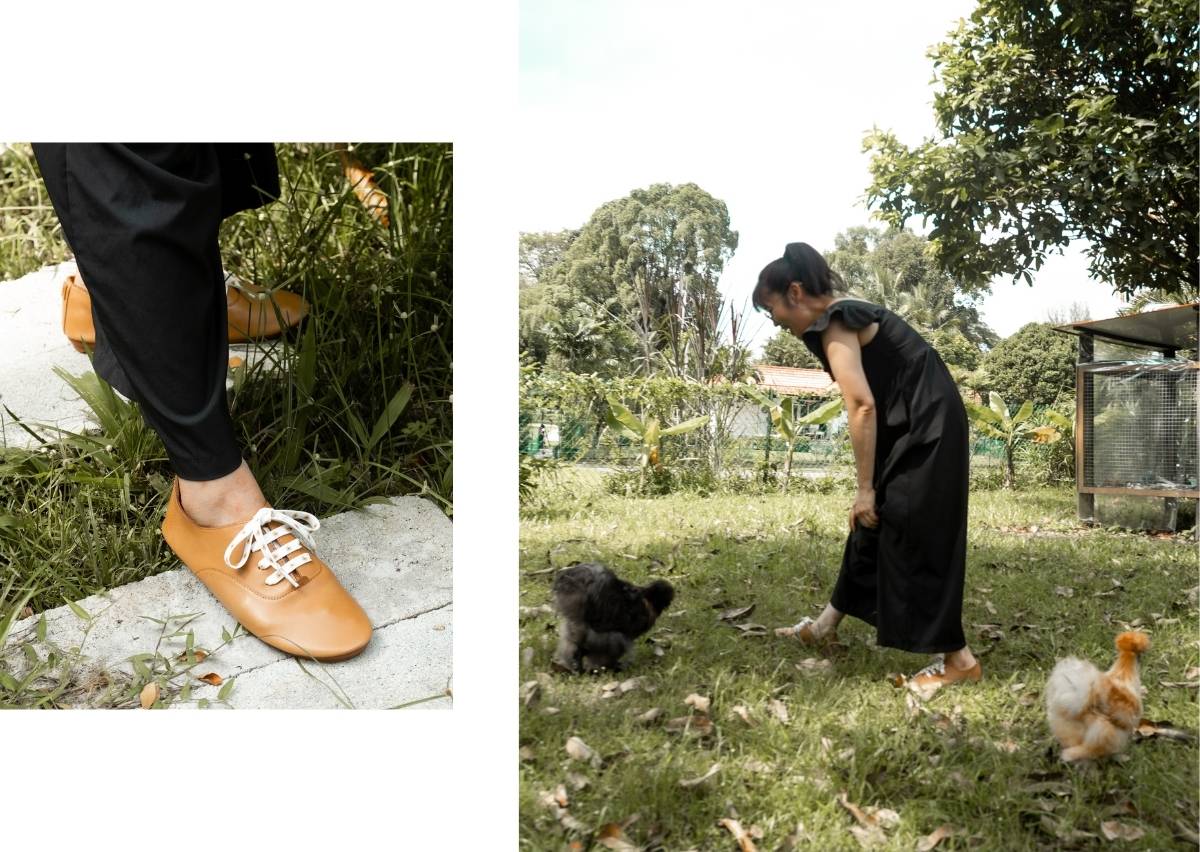 What are some qualities that make a pair of shoes your everyday go-to?
"As a florist, I'm always on my feet - whether I'm climbing up and down ladders to decorate for events or walking around during my free time. For a long time, I didn't invest in a good pair of shoes, and my feet would get dried out and uncomfortable. Eventually, I decided to switch to sneakers and covered shoes, and I haven't looked back since.
The Anothersole pair I'm wearing now is incredibly comfortable and flexible, allowing me to move freely without any restrictions. They're soft and breathable, which is essential for me since I spend so much time on my feet. Investing in good footwear is crucial for anyone who spends a lot of time standing or walking. The laces are floral too!"
What is your favourite type of flower or plant and why?
"If I had to choose a favourite flower, it would be the poppy. In fact, my shop is named after this flower. I love the symbolism behind it - the poppy represents hope and remembrance.


After World War II, poppy flowers were the first plants to grow in a barren field, signifying new life and rebirth.
In Canada, we wear paper poppies in October to honour and remember the soldiers who lost their lives during the war.
The poppy flower itself has a delicate, paper-like texture and flexible stems that make it look very natural and dancey. To me, it's the perfect embodiment of strength and resilience."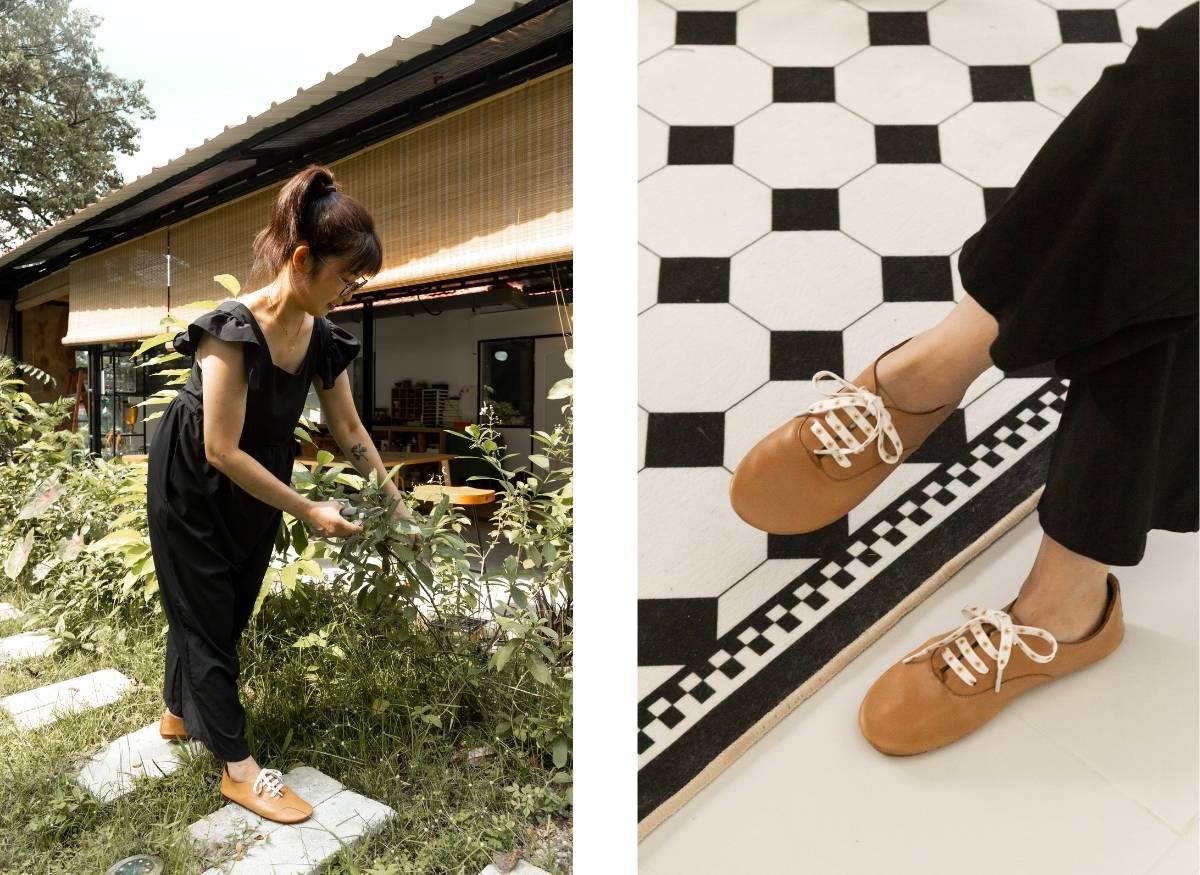 What are some challenges you faced and how did you overcome them?
"Life is full of challenges, and running a business for 25 years has certainly taught me that. I've experienced my fair share of blood, sweat, and tears along the way. When I first started my business in Singapore, many people didn't believe in the power of flowers. Even my own parents questioned why I wanted to be a florist - to them, it was just selling flowers in a market.
But I was drawn to the beauty of nature, and I believe that we should treasure and admire it while it's still here.


Flowers have their own unique character, and they've taught me so many valuable life lessons. Despite the hard work and labor-intensive nature of this job, I find it incredibly fulfilling. And as a business owner, I'm proud to have played a part in introducing more people to the beauty and power of flowers."