Shop Our Bestsellers
🔥 40% OFF 2ND ITEM 🔥
A Must-have Essential
Every modern woman has a pair of go-to shoe she knows she can rely on. Experience blissful comfort. That pain you don't feel after wearing shoes the whole day… yes, that's what we are talking about. It's all made possible as each pair is made with unlined leather and has an ergonomic sports-engineered footbed.
A Must-have Essential
Every modern woman has a pair of go-to shoe she knows she can rely on.
An Insanely Comfortable Shoe, That Looks Great.
No wardrobe dilemmas

They pair well with almost everything

Flat Packs

Great for travel

They Breathe

..well you know what happens when shoes don't breathe

Really Light

Weighs less than half of a typical shoe or they're lighter than a can of coke
UNLINED LEATHER DESIGN
Leather That Breathes
Supple to the touch, yet resistant to abrasions. The flexibility of our unlined leather shoes will conform remarkably to your feet for a luxurious fit. No need to 'break-in' your pair first. No need to worry about stuffy feet all day.
ERGONOMIC SPORTS FOOTBED
Supported Strides
Designed to support your entire body by providing stability and impact absorption for all-day wearing. Our ergonomic sports-engineered footbed is made from plant-based materials. Shoes that take care of you and the environment.
LIGHTWEIGHT DESIGN
Weighs 280 Grams
Constructed to be lightweight and breathable. The combination of premium leathers with our ergonomic design makes our shoes ideal for warm weather. Just toss a pair into your duffle for whenever – it won't weigh you down.
100% PREMIUM RUBBER SOLE
Flexible Sole
Designed to keep you moving comfortably, the leather is stitched into flexible rubber soles which are water-resistant and durable. A sole with good grip gives you stability with every step, every time, at any age.
VERSATILE EVERYDAY WEAR
A Perfect Match to Fit the Occasion
Created to be your dress-up, dress-down, forgot-I-have-them-on shoes. We believe that aesthetics is definitely a function. Our diverse range of colors and styles will take you from playful casual to a touch of glam.
Common FAQs
Do you offer returns and exchanges?
Yes! With easy 30-day returns on all Singapore orders, you can try Anothersole with minimal risk. To learn more, visit our
Shipping and Returns
page.
What's the difference between the styles?
Our shoes like the
Anytime Flats
use the same shoe last across all materials.
Broadly speaking, our bestselling classics are evergreen and limited editions stocked in limited quantities. We source premium leathers from tanneries all over the world and some of them produce for luxury brands of Europe. We also have very limited runs of unique prints and colors which tend to sell out quickly.
You can see the product details on every product page.
What materials do you use?
We use cow and goat leather for most of our shoes and we do not use any pig leather in our products. Our leathers are routinely lab tested to the European standards to ensure our products are safe for you and the environment. We are also looking to introduce plant based and recycled materials (Plant based footbed, recycled rubber, recycled packaging etc) in our product roadmap ahead.
What's so special about your shoes?
It took us many years to perfect the shoes. Most customers love wearing Anothersole because they are super lightweight, pleasing to the eyes and truly versatile. Many tell us "They're the most comfortable shoes they've ever worn". We believe we are the one of the few brands in the world to have up to 150 colors in a shoe and you will find your perfect pair easily. There's just one problem, it's addictive.
The shoes I want are sold out. What can I do?
You can select "NOTIFY ME" on each product page and leave your email address. You will receive an email if that item is restocked.
My question isn't answered here. How can I get help?
We are a business that gives back.
Feed a child with every purchase
Donation: 10% of profit
Goal: Give $1M to children in need
What others are saying
Product Reviews
Customer Reviews
90
reviewers would recommend this product
Write a Review
Ask a Question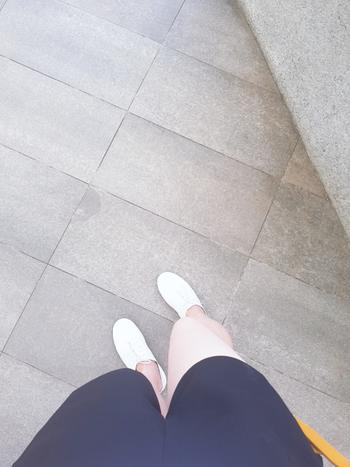 02/16/2019
Comfy
Comfy and light i really like it! The white matches everything too! However if you have wide feet, do go one size up!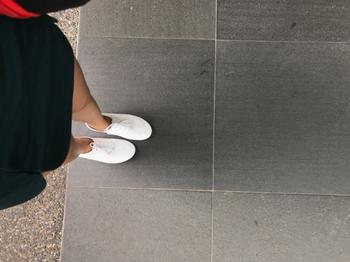 12/13/2018
Lucie II - white cloud
This pair of shes is amazing! Great footwear for every occasion
10/26/2018
Love it
I love how soft the shoes are. I clocked many steps on the first day I wore them and it was painfree and very comfy indeed
09/04/2022
always the best choice
amazing!! my 4th pair and counting
Sarah H.

Singapore
07/01/2022
I recommend this product
Stylish and comfortable
The shoes is really comfortable. It can been worn casual and office wear. And this is my third pair of shoes.
Catherine C.

Singapore
06/23/2022
Never looked back and thinking of my next pair!
Amazing!
Nurul N.

Singapore
06/02/2022
I recommend this product
very good
This color is amazing, so wonderful, and can be worn every day
Bing W.

Singapore
05/02/2022
I recommend this product
My favorite!
Very good quality, and so soft as cloud.
Bing W.

Singapore
04/25/2022
I recommend this product
Everyday use
This brand never fails to give me a comfort! Soft leather and can easily partner with any clothes. Third time buyer! So comfortable I cant help not to buy two for myself!
Jennifer O.

Singapore
03/04/2022
I recommend this product
Lucie II-White Cloud
I thought it would be as soft and comfortable as Lucie II Maca. Just wore it once and my blister is bad. Hope you guys would consider the material in the heel part of the shoes.
Roxanne S.

Singapore
12/13/2021
I recommend this product
Casual comfort shoe
Perfect shoe for weekends and even travelling overseas as the material is soft and comfy for long distance walking.
Hui Q.

Singapore
11/08/2021
I recommend this product
Lucie II - White Cloud.
The shoe was comfortable. Material is soft.
Sharon T.

Singapore
11/04/2021
I recommend this product
Comfortable and Versatile
very comfortable, the fit is amazing as well. the material used is definitely a premium material. overall, I love the design and definitely my new everyday wear
Sarah H.

Singapore
09/13/2021
Awesome
I bought this for my friend and she loves it too
Cheeza B.

Singapore
11/07/2020
I recommend this product
Style & confort
Great! I really love my new shoes, very confi, very stylish! & would probably buy an other pair if needed.
Florence

Singapore
09/05/2020
I recommend this product
GOOOD
really soft, definitely going to buy more hahahah
Angeline N.

Singapore
06/28/2020
BIG LOVE for these comfy shoes
Was skeptical about how comfy they were so decided to give it a try, im a size 42 so very hard to buy nice shoes. IT IS REALLY COMFY, didnt even have to break in or wat, very highly recommend this! Will buy more in size 42. Thank you so much for making such beautiful comfy shoes!
Annabel L.

Singapore
05/06/2020
order number #SG17561
Hi, i submitted a query to your email on 3rd May regarding unsightly wrinkle of the shoe but there is no reply. I'm thinking to return the item will that be possible?
Elis N.

Singapore
03/29/2020
Lucie II White Cloud
Shoes look nice and trendy. A little stiff initially, I suppose the leather takes time to stretch. Gets more comfortable after a few times of wearing.
03/09/2020
Comfortable and awesome service
The sole is really comfortable but unfortunately for me, i had really bad blisters at the back when i first wore it. Went to customer service and they were really helpful. Managed to get it fixed by the staff and now loving the shoes!
Sylvia C.

Singapore